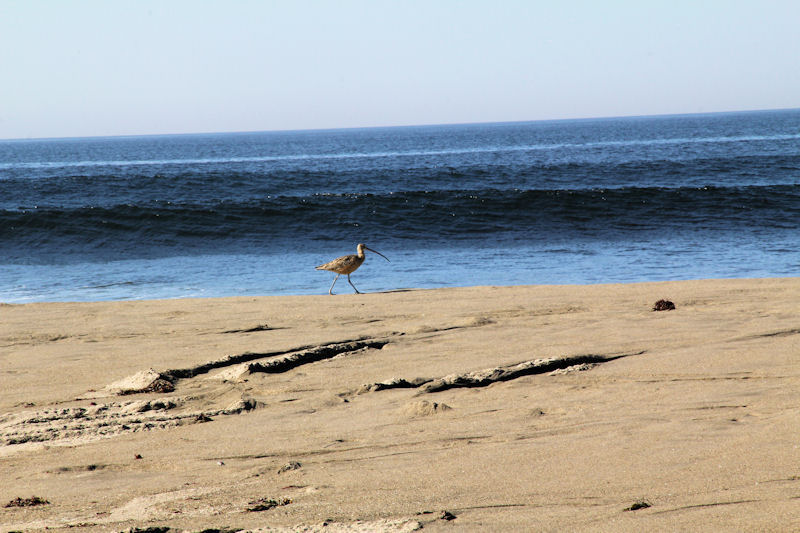 C. Lindgren Photographs
This was a truly spectacular site! As we crossed the dunes to go onto the beach there was a lone lifeguard on this almost deserted beach. Other than numerous birds (see above) there was a lone figure standing on a piling. The dunes all were held in place by huge amounts of vegetation (see below). Also in the dunes were many types of tracks. I assume the tracks shown below are bird tracks, possibly from a plover. Across from the beach was the entrance to the Elkhorn Slough. It's a shame that time did not permit us to explore this wildlife area!
Return to California Sand to view high resolution versions of the 3X images, or simply click the thumbnails above.
Return to USA Map
Return to Home