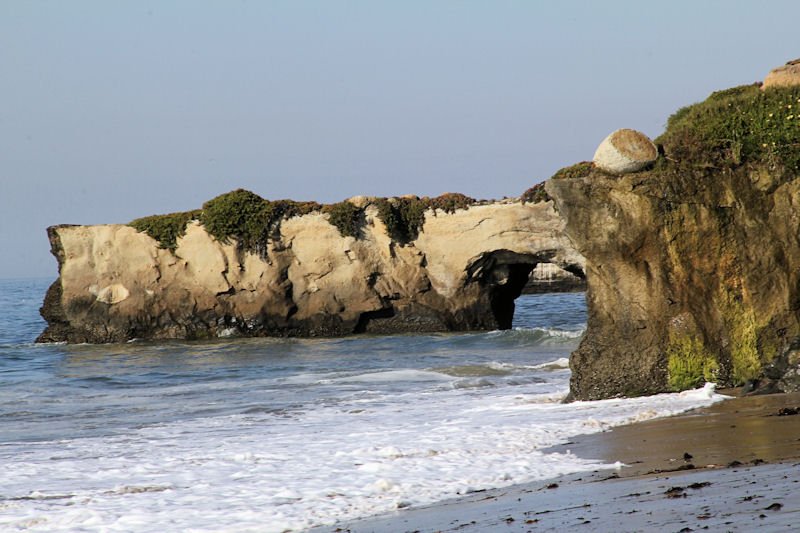 C. & F. Lindgren Photographs
We were actually cheating here. The image shown above I assume is for Natural Bridges State Beach, but they wanted $10.00 to park there. So I have an image of a natural bridge taken from Lighthouse Field State Beach. I know, I forgot to take a picture of the lighthouse.
Return to California Sand to view high resolution versions of all 3X images from California, or simply click the thumbnails above to view these images as high resolution.
Return to USA Map
Return to Home