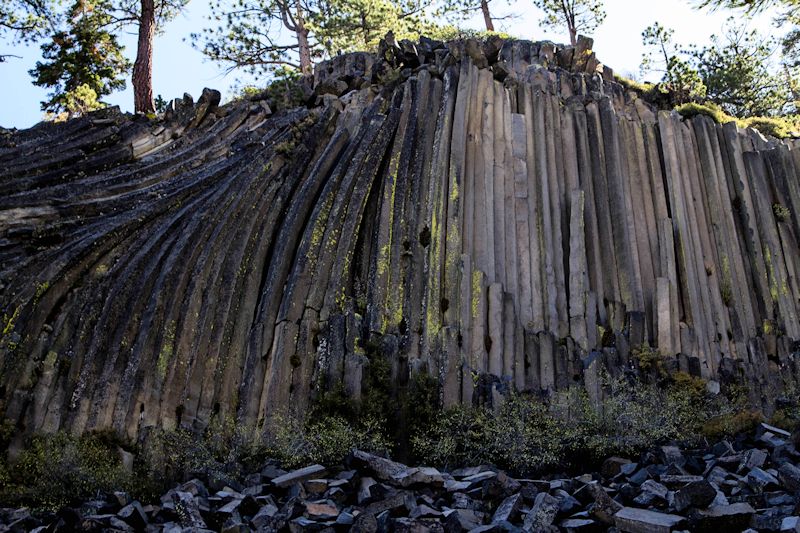 C. & F. Lindgren Photographs
This place is incredible! Located in the middle of nowhere, California, it is not an easy access facility! During the tourist season a bus takes you to the Postpile down a narrow winding road from a ski resort. We went after the tourist season, so we got to drive the road ourselves. They warn you to get to the parking lot before 11:00 a.m. if you want to be sure of getting a place. From the parking area it s a 0.4 mile hike over fairly level ground to the site. The site is a tad more than 7,000 feet above sea level, so be ready for that.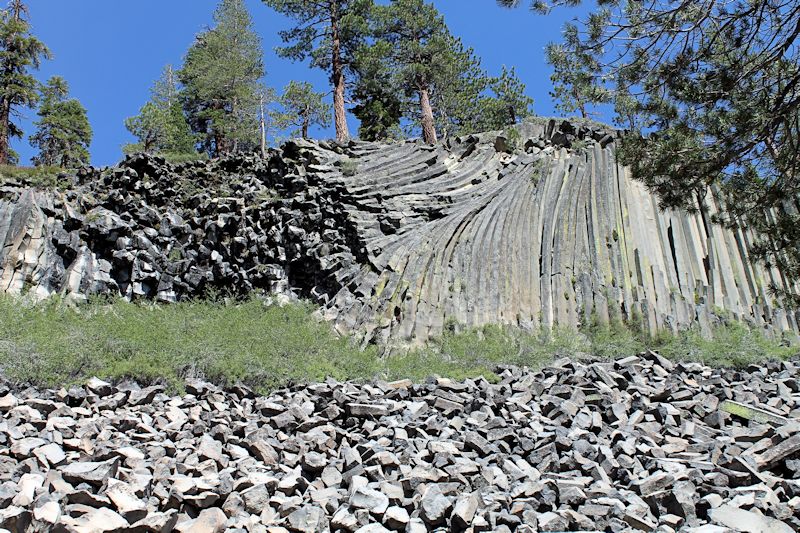 B. Wemyss Photograph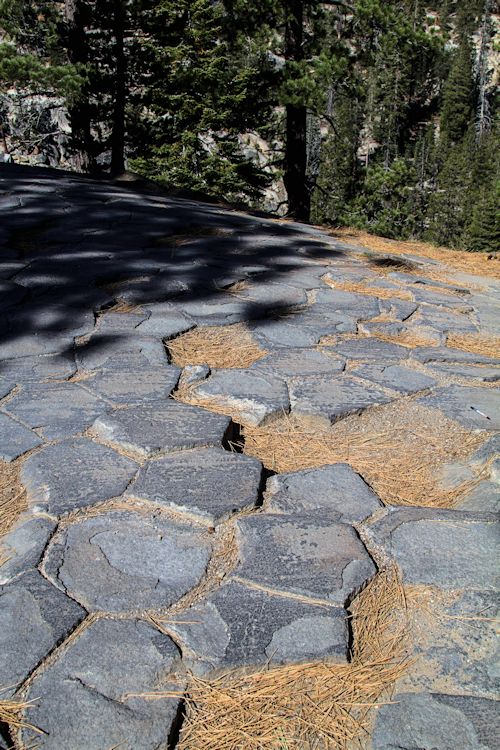 Return to California Sand to view high resolution versions of all California images.
Return to USA Map
Return to Home