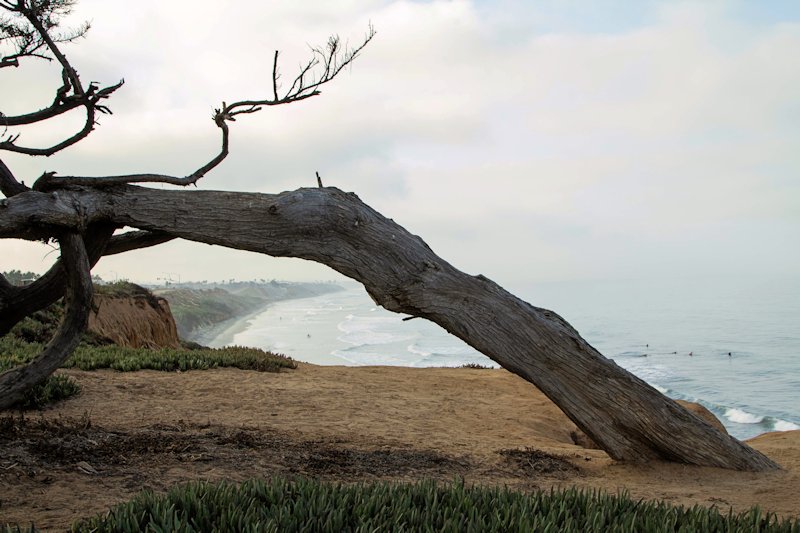 C. Lindgren Photographs
One of the most amazing features on South Carlsbad Beach were the patterns in the sand. Click here to go to the bottom of this page to see images of those features.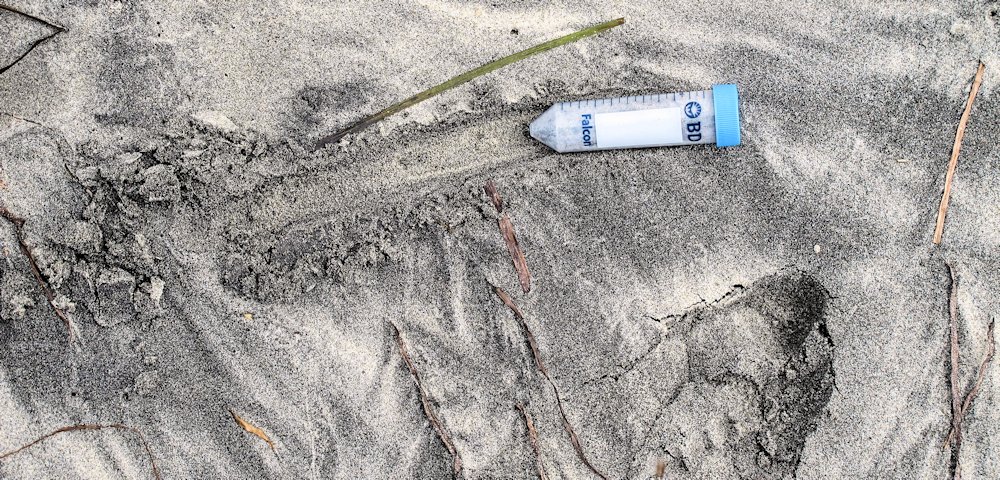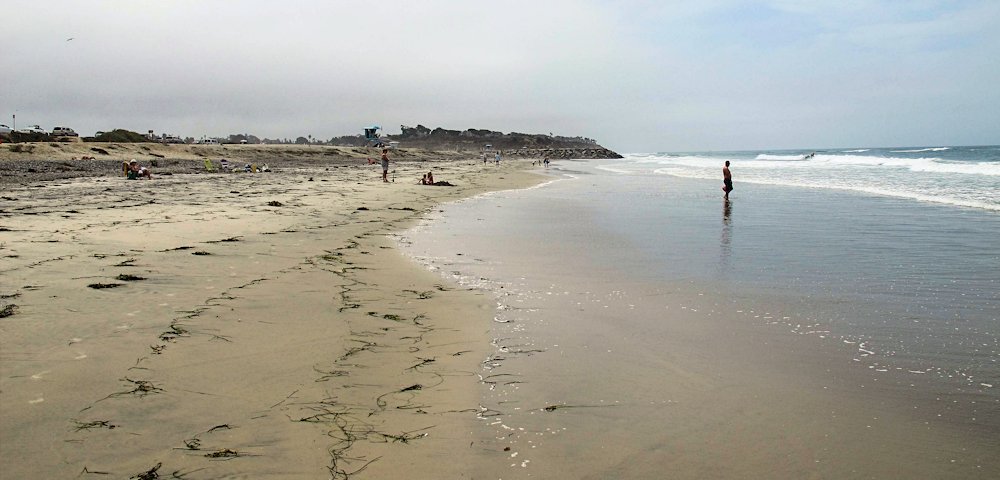 CHRIS'S POINT
This collection site was located at the end of a cliff walk. Obviously something very bad happened to Chris near this spot. R.I.P Chris.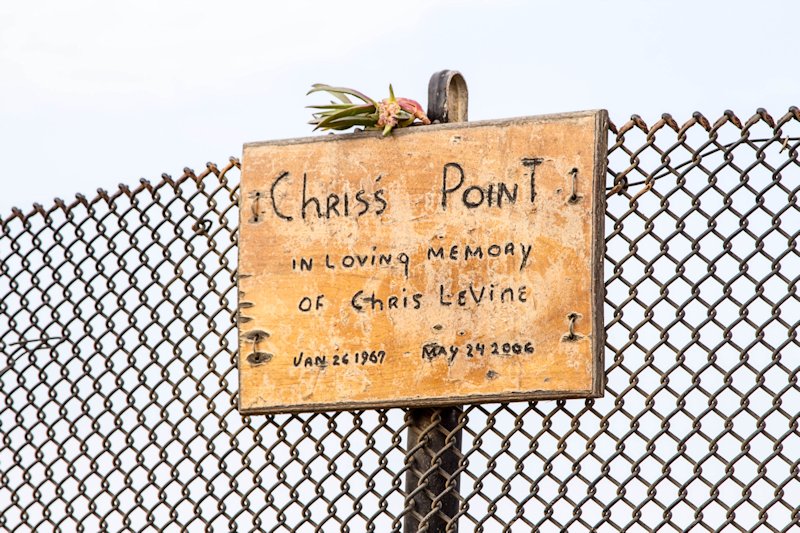 There are three very distinct layers at Chris's Point. I collected a sample from each.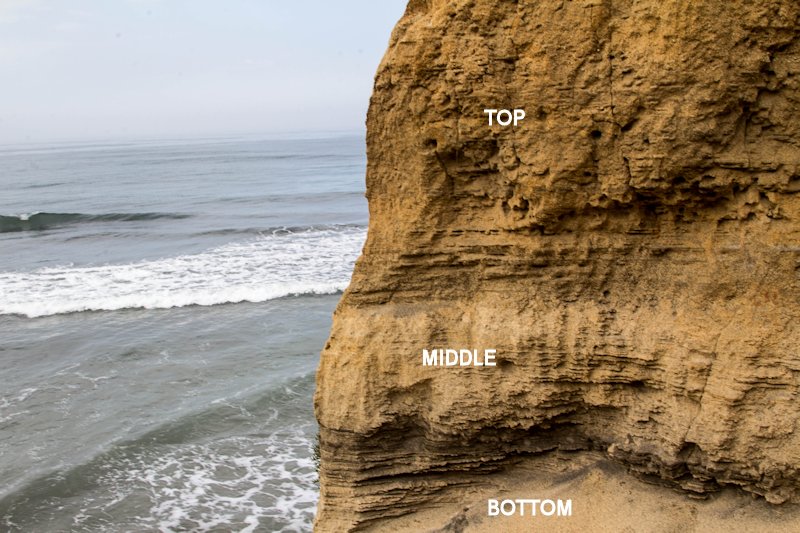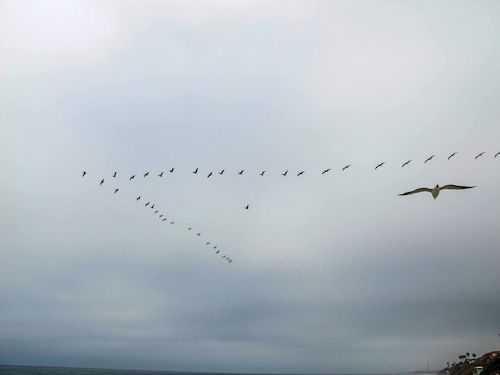 I know, I know the photograph above is not a sand feature, but it was so cool! V-shaped flocks of pelicans constantly flew over South Carlsbad as we sat there. I took way too many photographs of these flocks. This one was the best. I didn't see the gull until I went back to the hotel and looked at the images. The sand features shown below can be divided into two categories. The top left image shows rhomboid ripple marks. All of the rest fall into the general category of current crescent marks. Neal, Pilkey, and Kelley in Atlantic Coast Beaches describe these structures as " . . . backwash scour around objects on the beach . . . These obstacle marks have a V pattern with the bottom of the V pointing up the beach." I have never seen such a varied collection of patterns as I did at South Carlsbad. Unfortunately, all I with me was my point and shoot. These structures begged for an ultra wide angle lens.
Return to California Sand to view high resolution images of all California samples. Click on the thumbnails above to view these images in high resolution.
Return to USA Map
Return to Home