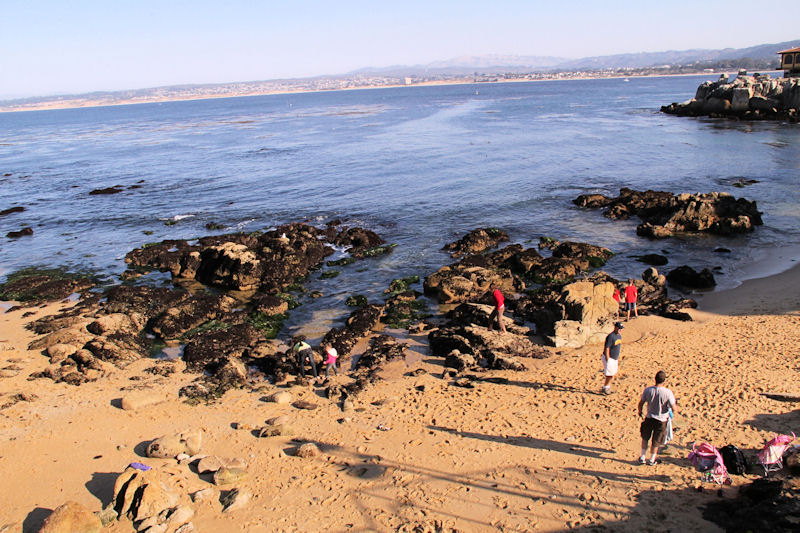 C. & F. Lindgren Photographs
This beach was located close to the Monterey aquarium. I highly recommend the aquarium. We've been to many, but this one is the best - even better than Boston's. I never thought I would say that, but it's true. Just to add a multidisciplinary touch to my sand site, I had my picture taken with a bust of John Steinbeck of Cannery Row fame!
Return to California Sand to view high resolution versions of the 3X images.
Return to USA Map
Return to Home