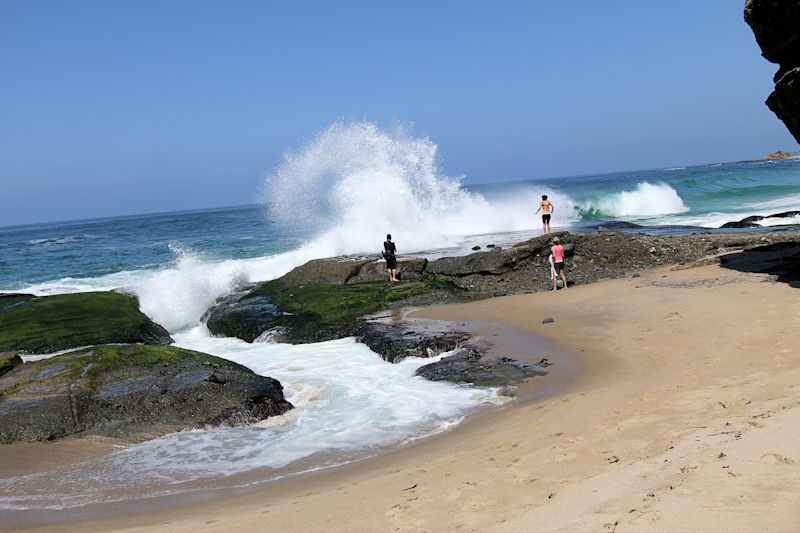 C. & F. Lindgren Photographs
This beach was spectacular. In addition to having great waves, it also had spectacular rocks. Sharp and Glazer in their book Geology Underfoot in Southern California, state that the rock outcrop found on this beach, San Onofre breccia, is probably one of the most spectacular outcrops on the Southern California coast. Based on that we decided to stop. We were not disappointed.
Return to California Sand to view high resolution versions of the 3X images. Click on the thumbnails abovve to view high reslution versions of these images.
Return to USA Map
Return to Home