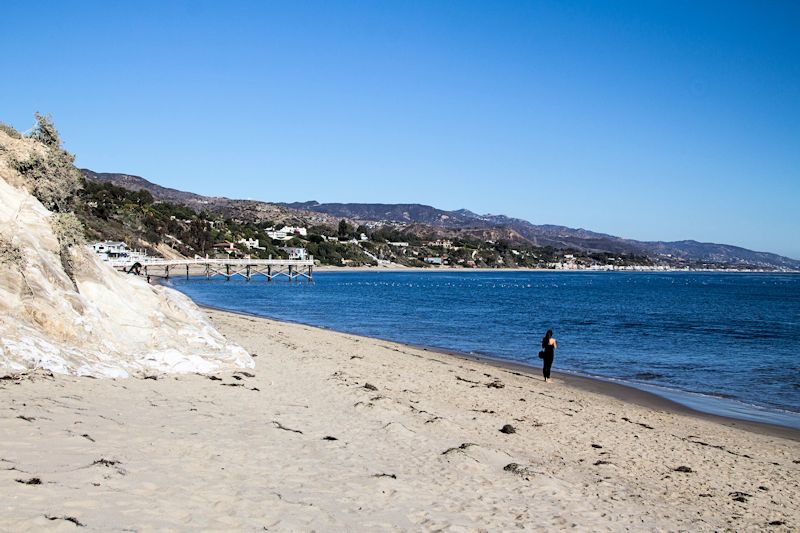 C. F. Lindgren Photographs
The beach is backed by sheer, vertical cliffs composed of very soft sedimentary rocks that have been tilted on end.
ROCK FRAGMENTS FROM CLIFF FACE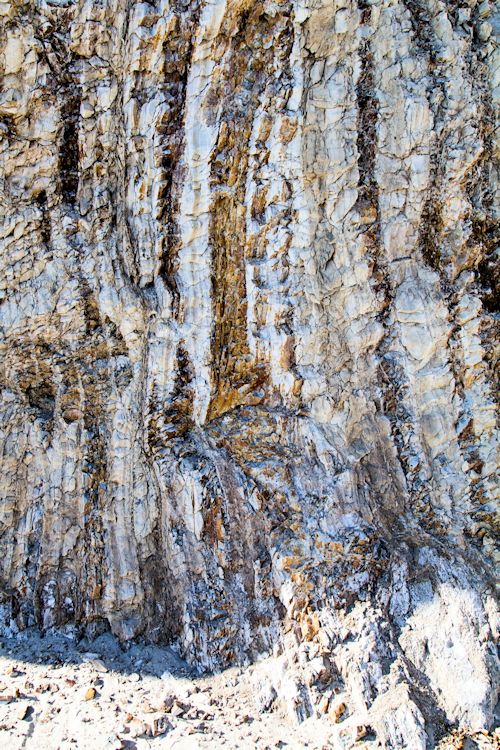 The cliffs have been destroyed by weathering from the sea. At low tide you can still see remnants of the cliffs that appear out of the sand. These remnants now have many tide pools in them. The sand itself is an interesting mixture of colors. There is just the hint of garnet starting to appear that becomes much more obvious as you head North to Pfeiffer State Park.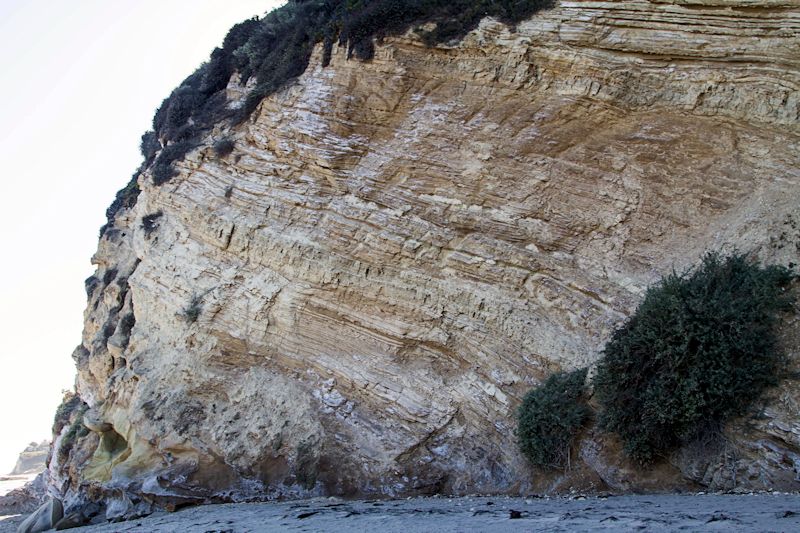 | | |
| --- | --- |
| | |
| | |
| Fossil Mudcracks? | Differentiated Swirls (My term) |
| | |
Return to California Sand
Return to USA Map
Return to Home